ESR Staff Article
Events
News
VALORANT
ACEND Wins First Valorant European Masters
ESPORTSREPORTER.COM / MADELYN KNECHT – STAFF WRITER / MARCH 28TH, 2021 /
After two grueling weeks of competition, team Acend finally won the first-ever Valorant European Masters crown by defeating Heretics on a 3:2 out of five maps total.
The up and coming team started early in 2021 with just months to train for the competition. They began their debut for the Valorant European Masters with a tough loss to Ninjas in Pyjamas (NiP) at 0-2, but swiftly came back to win their following matches against Ballista Esports (2:0), a rematch with Ninjas in Pyjamas (2:0) and FunPlus Phoenix (2:1).
They finished up the week by defeating Team Heretics 3:2 on March 21st after some insane plays and amazing clutches by fan-favorites cNed (Mehmet Yagiz Ipek) and BONECOLD (Santeri Sassi).
Overall, Acend has a win/loss record of 25 and 4.
It was touch and go at first in terms of who would win, as both teams seemed to have counter measures for each other at every turn. The first map was Split, which Heretics won 13:7 followed by Bind won by Acend at 9:13. Haven followed and Heretics came back with a vengeance at 13:9 and narrowly lost on Icebox at 12:14.
With both talented teams tied, Ascent was the final deciding map. It is always a question of whether or not teams will buckle under the pressure, but Acend was determined to make themselves known outside of their underdog title. Denying Heretics overtime, Acend won Ascent at 13:11, securing the first ever championship for Valorant European Masters.
Aside from bragging rights, this also means they won $60,000 and 100 circuit points.
Members of Acend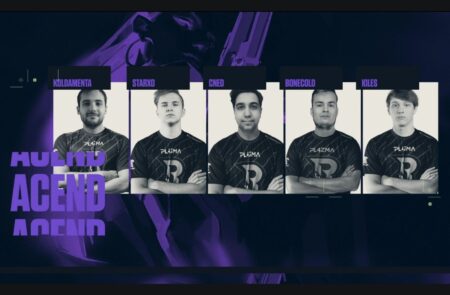 The members of Acend all hail from various parts of Europe held together by team leader Jose Luis Aranguren Herrero (koldamenta) from Spain and coach Laurynas Kisielius (Nbs).
Mehmet Yagis "cNed" Ipek from Turkey plays Jett and is a fan favorite, not without reason. He continuously dominates in Valorant and turned around a 3 v 5 as Jett against Team Heretics.
Santeri "BONECOLD" Sassi plays from Finland and won player of the match during one of Acend's bouts during the competition.
Vladyslav Shvets, known as Kiles, is from the Ukraine and Patryk Kopczyński (starxo) hails from Poland.
With an impressive record and new wins against top teams under their belt, Acend's future as a team to beat is definitely an exciting one.
_______________________________________________________
About Esportsreporter.com: A leading news channel for all things eSports and gaming. Publishing the most relevant breaking news for esports and gaming including coverage of industry trends and guides on the business of eSports and gaming for investors and aspiring eSports and gaming professionals.
Esportsreporter.com is a wholly owned subsidiary of Appsoft Technologies, Inc. (OTC:ASFT) a publicly traded development stage company aspiring to be a leading contender in the esports, gaming and mobile apps industry.
Safe Harbor Statement
This communication may include certain statements that are not descriptions of historical facts but are forward looking statements within the meaning of Section 27A of the Securities Act of 1933 and Section 21E of the Securities Exchange Act of 1934. These forward-looking statements may include the description of our plans and objectives for future operations, assumptions underlying such plans and objectives, and other forward-looking terminology such as "may," "expects," "believes," "anticipates," "intends," "projects," or similar terms, variations of such terms or the negative of such terms. There are a number of risks and uncertainties that could cause actual results to differ materially from the forward-looking statements made herein. Such information is based upon various assumptions made by, and expectations of, our management that were reasonable when made but may prove to be incorrect. All of such assumptions are inherently subject to significant economic and competitive uncertainties and contingencies beyond our control and upon assumptions with respect to the future business decisions which are subject to change. Accordingly, there can be no assurance that actual results will meet expectation and actual results may vary (perhaps materially) from certain of the results anticipated herein.