Gaming in 2020: April-June
ESPORTSREPORTER.COM / JOSHUA LEE – STAFF WRITER / JANUARY 3RD, 2021 /
Aaaaaaand we're back. Continuing from the last article, here are the gaming highlights, and shortcomings, from April to June in 2020. The probable worst year of some of our lives. In case you haven't checked out January through March, you can do so → here. Let's get started
April – With a pandemic comes panic purchases, and sometimes that also includes gaming consoles. If you're gonna be cooped up for quite some time, of course you're gonna need entertainment material, which is fine. I just wish essentials like toilet paper weren't so rare like PS5's.
With April came Resident Evil 3 and Final Fantasy VII Remake. Two remakes from two beloved franchises and Final Fantasy came out on top, thanks Cloud. While 3 was fine for the most part it wasn't as impressive as its predecessor 2, and Final Fantasy really went above and beyond. The fans were intrigued and newcomers were given a warm welcome with Final Fantasy. Play it if you haven't because its definitely worth a try. Phantasy Star Online 2 finally came to the US after 8 years. PS4, PC, and Switch users lament due to the game only being on Xbox One in America (PC release in the US would come next month). Which sucks. Xbox users on the other hand got more games that were originally exclusives to PlayStation. The end of April we saw more events shutting down…and Streets of Rage 4. At least that one was nice.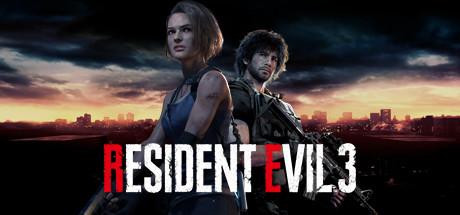 May – At this point: nothing special. As cases/death tolls were rising and people were already quarantined, there wasn't anything new to see. We had Deep Rock Galactic officially released, Mafia II was poorly ported on consoles, The Wonderful 101 returned, you got to play a shark in Maneater, Mojang's attempt at a Diablo clone in Minecraft Dungeons, and Xenoblade Chronicles remastered for the Switch. So that was cool…oh wait! There were protests on police brutality because of racial discrimination
? Yeah May was depressing.
June – Things continued to get darker and darker. It's hard to enjoy games when you see loved ones dying or being mercilessly oppressed by a corrupt system. At least we can play games to try to keep our mind off these terrible things, even if it's a little bit. Riot Games released Valorant, the new League of Legends Counter Strike. Nintendo Switch got Clubhouse Games: 51 Worldwide Classics so a plus for tabletop fans. RTS fans got Command & Conquer Remastered Collection. Persona 4 Golden was now out on PC (here's to hoping for more Persona or SMT games on PC).
Here's a big one: Sony finally unveiled the long awaited PS5. Demon Souls got announced as a remake and a launch title for November 19th. We couldn't wait. This console was definitely what next gen gaming was about. In the middle of June, The Last of Us Part II was released, a highly anticipated title. It makes sense, Naughty Dog makes fantastic games…so was this their magnum opus? Well if you haven't seen any reaction to this game, its mixed. Fans/players are divided while most critics adore this game. Not to mention, spoilers that were leaked at least a month before attributed to its harsh criticism by most players. It's important to understand however, that some criticism is based upon transphobia and misogyny while others complain about legitimate issues such as plot, gameplay, visuals, and performance. There's a lot to say about The Last of Us Part II, both good and bad.
Now SpongeBob SquarePants: Battle for Bikini Bottom – Rehydrated IS THE MOTHERF****NG GAME TO BE REMADE AND it was alright. Oh and there was Pokémon Café Mix if you're into that. Make some more coffee as shit continues to hit the fan.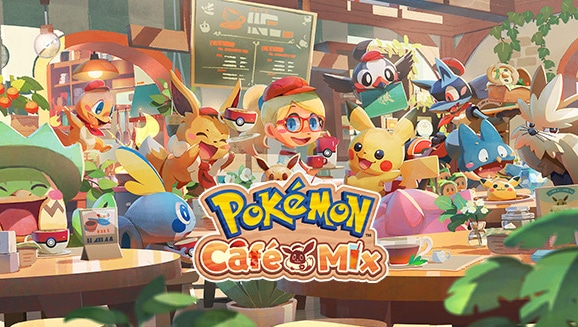 ______________________________________________________________________________
About Esportsreporter.com: A leading news channel for all things eSports and gaming. Publishing the most relevant breaking news for esports and gaming including coverage of industry trends and guides on the business of eSports and gaming for investors and aspiring eSports and gaming professionals.
Esportsreporter.com is a wholly owned subsidiary of Appsoft Technologies, Inc. (OTC:ASFT) a publicly traded development stage company aspiring to be a leading contender in the esports, gaming and mobile apps industry.
Safe Harbor Statement
This communication may include certain statements that are not descriptions of historical facts but are forward looking statements within the meaning of Section 27A of the Securities Act of 1933 and Section 21E of the Securities Exchange Act of 1934. These forward-looking statements may include the description of our plans and objectives for future operations, assumptions underlying such plans and objectives, and other forward-looking terminology such as "may," "expects," "believes," "anticipates," "intends," "projects," or similar terms, variations of such terms or the negative of such terms. There are a number of risks and uncertainties that could cause actual results to differ materially from the forward-looking statements made herein. Such information is based upon various assumptions made by, and expectations of, our management that were reasonable when made but may prove to be incorrect. All of such assumptions are inherently subject to significant economic and competitive uncertainties and contingencies beyond our control and upon assumptions with respect to the future business decisions which are subject to change. Accordingly, there can be no assurance that actual results will meet expectation and actual results may vary (perhaps materially) from certain of the results anticipated herein.