Consoles
ESR Staff Article
Features
Games
Insights
News
Nintendo Switch
Opinion
HUGE News in Yesterday's Nintendo Direct
ESPORTSREPORTER.COM / DANTE SRILAPA – SENIOR EDITOR / SEPTEMBER 23RD, 2021 /
Where do I even begin? Yesterday's Nintendo Direct was one of the most exciting directs we've had in a while. Not to say that this one was phenomenal by any means; it's more a of a testament to the fact that the others have been snooze fests in comparison.
Nintendo often gets caught in the past and loses sight of what's currently relevant, so it was nice to see something fresh. I'm sure the rest of the Nintendo fans haven't forgotten about that ugly f***ing OLED either. Disgusting.
Anyways, you can watch the Nintendo Direct here…or you can read my summary below! Also, there was no Super Smash Bros. Ultimate announcement. That's coming on October 5th.
New Stuff:
Monster Hunter Rise: Sunbreak; Summer 2022

Monster Hunter Rise gets its first expansion DLC next summer. Not much is mentioned other than a new story, new locales, new monsters, new hunting actions, and new quest ranks.

Mario Party Superstar; October 29th

We finally get to see some more gameplay in Mario Party Superstar, as well as some throwback maps! We're getting 5 boards from the N64 Mario party including: Woody Woods, Yoshi's Tropical Island, and Horror Land.

Voice of Cards: The Isle Dragon Roars; October 28th

Zzz…remember when I said that Nintendo Directs have been snooze fests? Be grateful that this game wasn't the highlight of the entire direct. Voice of cards is yet another tabletop RPG game with Hearthstone built in. Equal parts anime and boring. Next.

Hyrule Warriors: Age of Calamity Expansion Pass Wave 2; October 29th

With a hot a** cut scene, we received an announcement that the second wave of the expansion pass for Age of Calamity is coming on October 29th. It looks to contain more playable characters and new content, so stay tuned for more on that

Chocobo GP; 2022

Excuse me, but what the hell is this? It's actually a sh*tty copy and paste of Mario Kart into a worse engine. It's blatant plagiarism. They couldn't even spruce up the maps enough to make it feel more like Final Fantasy. It looks like Final Fantasy characters fed through a Mii generator and tossed into Mario Kart, I don't even know where to start with this,

Kirby and the Forgotten Land; Spring 2022

Congratulations to all of you diehard Kirby fans out there. Your time has come. Kirby has received a 3D game. It looks a littttttle vanilla but hey, you got it either way. I pray that this game is as good as you all want it to be.
Triangle Strategy; March 4th, 2022

I could have SWORN that they said this was a temporary title. It literally sounds like a test demo for a shape-based RPG, but whatever. I will pat Nintendo on the back for this game though, they really listened to feedback for once. In addition to being antiquated, Nintendo is also notorious for being unyielding and unchanging even in the face of criticism. That isn't true this time around. They added difficulty adjustments, improvement to on-screen visuals, camera angle controls, the ability to look at previous dialogue, and smoother gameplay/load times. I'm impressed.

Metroid Dread; October 8th, 2021

This game looks pretty damn sweet. Another congratulations is in order for all the Metroid diehards out there, albeit late. This has been a long time coming. In addition to the amazing looking gameplay, it teases the return of Kraid which I'm sure is exciting to some of you.
Hot Wheels Unleashed; September 30th, 2021

Not much to say here, it's just a Hot Wheels racing game. Creating tracks to race on looks cool though, I will admit.

Splatoon 3; 2022

Splatoon 3 takes place in Splatsville, known as the city of chaos. In this game, there seems to be a lot of upgraded weaponry and tech to fight with, so definitely look forward to that. And if you're a fan of the story mode, this game is absolutely for you. The Return of the Mammalians is introduced with a sick-a** anime cinematic that garnered even my interest. And I don't really enjoy Splatoon all that much. The Squid leg with the hair really grosses me out, but I'm pretty enticed to get this game either way.

Bayonetta 3; 2022

WHY DO THEY MAKE VIDEO GAME CHARACTERS SO HOT? Bayonetta is hotter than ever in the trailer for Bayo 3. The gameplay looks intense, the summons look ferocious, and she looks…amazing. I promise to remain respectful. While this game has been highly anticipated for quite some time, I'd like to perfectly honest. This game also looks like sh*t. The Nintendo Switch just sucks as a console. 30 frames is not enough to do most of their games justice. They are powerful games that run on a super weak console, and it shows. Ergo, antiquated.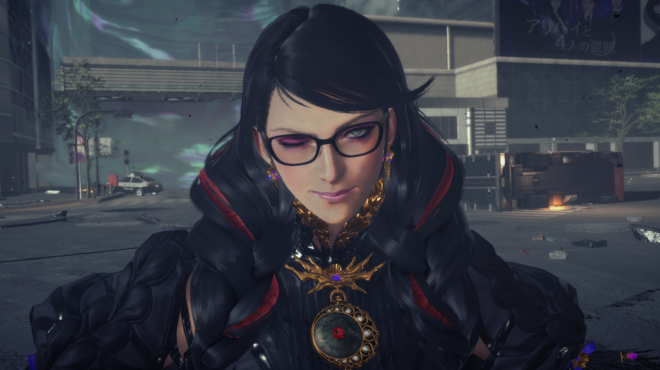 Ports, Updates, and Blah Releases:
Disco Elysium: The Final Cut; October 12th
Animal Crossing: New Horizons

Direct in October: teases The Roost and other new content available in November

Mario Golf; New Content Available Now
Disney Magical World 2: Enchanted Edition (port) ; Holiday 2021

Cringe and nothing else. Made for kids, but looks cringe even for them. I cannot name a single child I know who would relish this game and I'm happy that about that.

Star Wars: KOTOR (port) ; November 11th

Why? The remake just got announced, why even bother with this?

Dying Light 2: Stay Human (port); Febuary 4th, 2022
Dying Light: Platinum Edition (port); October 19th
Shadowrun Trilogy; 2022
Castlevania Advanced Collection; Available Now
Actraiser Renaissance; Available Now
DeltaRune Chapter 2; Available Now
Surviving the Aftermath; Holiday 2021
Shin Megami Tensei V; Preorders Available Now
Wreckfest; Fall 2021
Arcade Archives PAC-MAN/Arcade Archives XEVIOUS; Available Now
Rune Factory 5, March 22, 2022
Other News:
So gaming aside, Nintendo had two other pieces of news to drop on us. I'll start with the lesser one.
We've heard recently that Nintendo was going to introduce a new tier to their subscription service, but now we have a little more information. With this new tier, members will have access to a selection of N64 games as well as a selection of Sega Genesis games. Think of it as the Ambassador program on the 3DS. Pricing and release date are TBD, but unless we get a larger pool of games, you can count me out for now. Especially if the new tier is up-charged by a substantial amount.
The other news is more…comical.
The live action Mario movie that is being animated by Illumination has just had its cast revealed. And…it's interesting to say the least. Chris Pratt as Mario, Charlie Day as Luigi, Jack Black as Bowser, and Seth Rogen as Donkey Kong have to be the most meme-worthy casting choices I've seen in years. This cast looks like a joke cast that someone put together on Twitter as a sh*tpost. I'm in utter disbelief that this movie is real to be honest, but I'm also so excited to watch it now.
And that's that! Like I said, this Nintendo Direct was far more entertaining than the last handful have been, especially with that last bit. I hope you all enjoyed it as well.
_______________________________________________________
About Esportsreporter.com: A leading news channel for all things eSports and gaming. Publishing the most relevant breaking news for esports and gaming including coverage of industry trends and guides on the business of eSports and gaming for investors and aspiring eSports and gaming professionals.
Esportsreporter.com is a wholly owned subsidiary of Appsoft Technologies, Inc. (OTC:ASFT) a publicly traded development stage company aspiring to be a leading contender in the esports, gaming and mobile apps industry.
Safe Harbor Statement
This communication may include certain statements that are not descriptions of historical facts but are forward looking statements within the meaning of Section 27A of the Securities Act of 1933 and Section 21E of the Securities Exchange Act of 1934. These forward-looking statements may include the description of our plans and objectives for future operations, assumptions underlying such plans and objectives, and other forward-looking terminology such as "may," "expects," "believes," "anticipates," "intends," "projects," or similar terms, variations of such terms or the negative of such terms. There are a number of risks and uncertainties that could cause actual results to differ materially from the forward-looking statements made herein. Such information is based upon various assumptions made by, and expectations of, our management that were reasonable when made but may prove to be incorrect. All of such assumptions are inherently subject to significant economic and competitive uncertainties and contingencies beyond our control and upon assumptions with respect to the future business decisions which are subject to change. Accordingly, there can be no assurance that actual results will meet expectation and actual results may vary (perhaps materially) from certain of the results anticipated herein.