ESR Staff Article
Insights
Opinion
Let's Talk Streaming: Platforms
ESPORTSREPORTER.COM / DANTE SRILAPA – SENIOR EDITOR / JANUARY 21ST, 2021 /
Welcome back to our new, and first, series: Let's Talk Streaming. If you haven't already checked out the first in the series, you can do so here. In that first article I dove into the possible benefits and drawbacks of streaming.
However, in this article we're gonna dive straight into what platform will work for you! Assuming of course that you've read the first article and decided to persevere.
Twitch:
Twitch is the biggest name in streaming right now, so much so that the two terms are essentially synonymous. But should you make this your platform of choice?
Arguments for Twitch:
Twitch being the biggest platform for streaming is a big upside. You know that the site has guaranteed traffic and, should you become successful, you can take advantage of that traffic.
Twitch makes it easy to display interactions with your viewers. There are extensions that will allow you to display your streaming schedule as well as your newest subscribers, followers, and even top donators!
Twitch is probably the most interactable and customizable streaming platform. Not only do they have their own extensions, but there are several ways to use third-party site to customize your stream set-up even further. Your viewers also get your customizable emotes, which are a cool touch.
Last but not least, it's incredibly easy to export clips from Twitch to other sites like YouTube or even Twitter. That way, you can maximize your viewership on every single one of your platforms.
Arguments against Twitch:
Revenue is a large drawback to choosing Twitch. Half of every subscription fee you earn goes straight to Twitch. So just keep that in mind in case you were expecting higher revenue.
It's hard to get discovered unless Twitch is advertising you. Your initial viewership will have to rely on pure luck and your own dedication. Creating your foundation elsewhere and migrating them to Twitch is probably one of your best bets.
Being an affiliate isn't your endgame, and it's much easier to reach affiliate than it is to become a partner. Plus, affiliates and below have no access to 1080p streaming, so your work is definitely cut out for you if you're aiming for quality.
Twitch also claims all of your content for a day. You aren't allowed to post Twitch content onto any other sites until that 24 hour mark passes.
All in all, Twitch is the most popular choice, but be aware that they kinda prey on their streamers to a certain degree.
YouTube Gaming:
YouTube Gaming is another huge platform for streaming. Given that people swarm the site for all types of videos, it's lucrative to stream here.
Arguments for YouTube Gaming:
Uploading videos is so easy. Once you finish streaming, the video gets automatically uploaded for you. You need recording software for YT, but if you can go live straight from your phone without any.
Unlike Twitch, anyone can stream at 1080p if they have the capability. No bullshit grind to Twitch Partner or anything. 1080p off the bat is really nice.
Brand new streamers can make money. Even without a huge base, you can activate Google AdSense and make money off of the ads. The YouTube Partner program offers increased monetization, but you need to reach certain requirements. These are 1,000 subscribers and 4,000 views.
Argument against YouTube Gaming
The one argument I have against YouTube Gaming is a rather important one. Discoverability. The odds of you getting discovered without creating an external viewership base is insanely difficult. This is because you're not only competing with a saturated market of streaming, but your streams can also get lost in the gigantic database of already uploaded videos. So to sum up, your viewership is going up against both other streams and other videos. Double the competition essentially.
Overall, YouTube Gaming is probably the best choice if you want an all-in-one package. But be ready to make yourself stand out against the vast crowds that already inhabit the site.
Facebook Gaming:
You know what Facebook is, I know what Facebook is, and billions of people worldwide know what Facebook is. It's a household application. And to set up streaming on Facebook is as easy as making a page, which is really freakin' easy.
Arguments for Facebook Gaming:
Facebook Gaming is very easy to set up. The process is akin to making a page, except you make it a gaming page. Super simple.
Facebook has something unique, called the Level Up program. It's super easy to enter and makes semi-decent monetization. You need to stream for a total of 4 hours within 14 weeks to get invited. Plus, it can lead to becoming a Facebook Gaming Partner.
Facebook also has manager called Creator Studio. This can be accessed straight from Facebook, and allows you to access your clips and edit/post them.
Garnering an audience is a little simpler than other sites because you can easily advertise to people who were already interacting with you on your normal Facebook profile. Beats having to build a viewership base and transfer them offsite.
Arguments against Facebook Gaming:
Because it's freakin' Facebook, there's a ton of competition. Plus, Facebook Gaming acquired a shit ton of streamers from Mixer when they shut down, so consider the streaming community populated.
Even though it's simple to access your clips on Facebook Gaming through Creator Studio, editing them is a different story. It's kinda messy and annoying to do so, ruining the sense of ease you initially notice.
Your streaming quality is going to suck unless you enter the Level-Up program. All of your streams and videos will be low-quality until you do so.
Facebook Gaming is a fantastic choice if you want everything all in one place. It's easy to set up and easy to manage. Just beware the hiccups and the insane amount of competition you'll face, although you'll face that everywhere.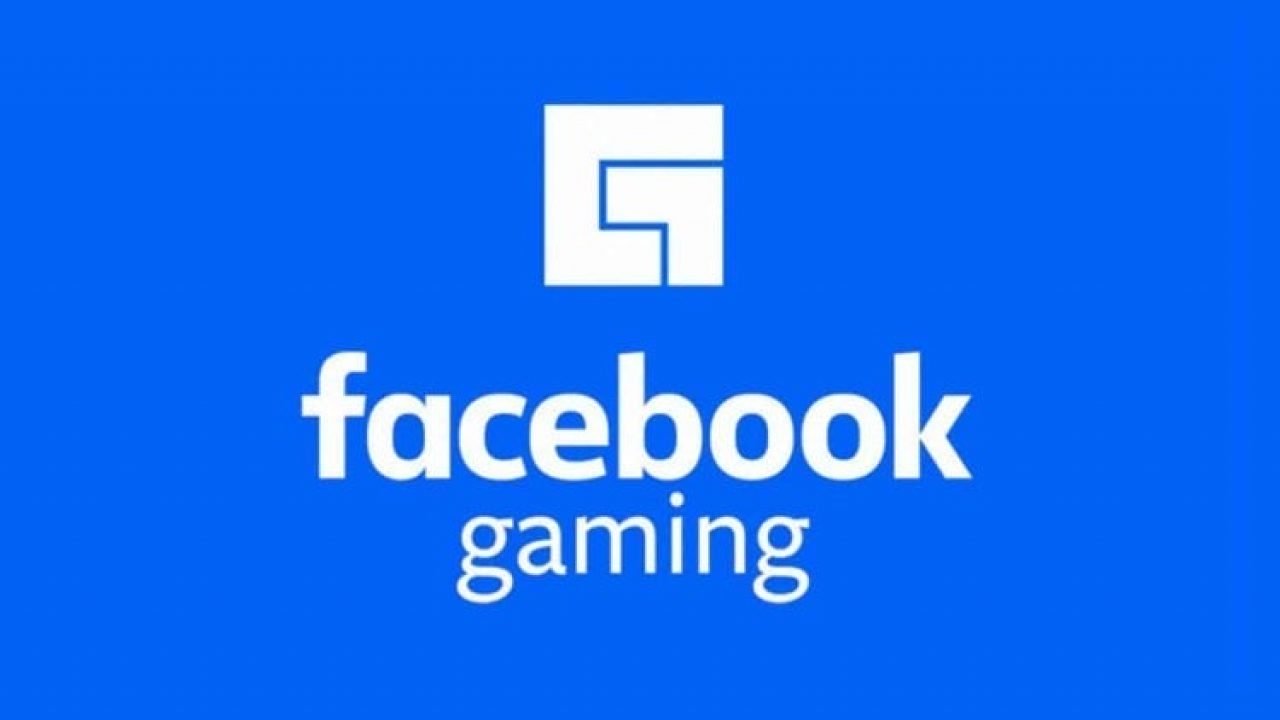 Caffeine.TV:
Here's a name that isn't insanely huge. Although there are many celebrities and such on this site, they're mainly all doing the same thing. Perfect for gamers with unique taste.
Arguments for Caffeine.TV:
You can get more easily discovered on this site if you break the mold. Most people here play the same big name titles, so if you play a different one, you'll get trickled views from people who haven't found success looking for that title on other channels.
Caffeine.TV makes it easy to begin streaming, especially if you're on console. This is because there's a capture card system integrated with site, allowing easy streaming from console. Using OBS can make this integration even easier.
The existing community loves to help new content creators. There's a discord community full of tips and tricks to becoming successful, and includes direct correspondence with big streamers. If you join the Caster Program, you can win prizes for streaming in the form of site currency, and even get featured on the home page. This ties directly into the ease of discoverability.
It's simple and easy to make money. Your viewers will buy virtual stickers off of your page and you'll get site currency for it called gold. Once you hit $200 worth of it, you can cash out.
Arguments against Caffeine.TV:
Although the community is helpful, the Caster Program that so many benefit from can also be fickle. You may not get the clout you desire from the program, and that can be an issue.
You can't clip videos straight through the site. In order to re-watch, save, and edit clips, you must use an external application. Kind of annoying.
In order to stream using the built-in capture card, you must play games from a pre-approved list. You can bypass this by getting your own capture card, but that's an extra expense.
Twitch, Facebook Gaming, and YouTube Gaming are the industry giants you're up against. You may find it harder to get success on Caffeine.TV simply due to the traffic, but this can be used to your advantage as well.
Caffeine.TV is probably one of the safer gambles simply due to the amount of exposure you could get by breaking the mold. However, be prepared with third-party applications to help you along the way. You may need them.
In the end, where you decide to take your streams is entirely up to you. Hopefully this article helps you finalize your choice, but remember that these are only 4 of the existing streaming sites. There are other options as well, so do some independent research as well in order to make a fully informed decision. If you've got any comments, reach out! You can comment directly here, or you can DM us on Instagram or hit us up on Twitter.
Resources:
______________________________________________________________________________
About Esportsreporter.com: A leading news channel for all things eSports and gaming. Publishing the most relevant breaking news for esports and gaming including coverage of industry trends and guides on the business of eSports and gaming for investors and aspiring eSports and gaming professionals.
Esportsreporter.com is a wholly owned subsidiary of Appsoft Technologies, Inc. (OTC:ASFT) a publicly traded development stage company aspiring to be a leading contender in the esports, gaming and mobile apps industry.
Safe Harbor Statement
This communication may include certain statements that are not descriptions of historical facts but are forward looking statements within the meaning of Section 27A of the Securities Act of 1933 and Section 21E of the Securities Exchange Act of 1934. These forward-looking statements may include the description of our plans and objectives for future operations, assumptions underlying such plans and objectives, and other forward-looking terminology such as "may," "expects," "believes," "anticipates," "intends," "projects," or similar terms, variations of such terms or the negative of such terms. There are a number of risks and uncertainties that could cause actual results to differ materially from the forward-looking statements made herein. Such information is based upon various assumptions made by, and expectations of, our management that were reasonable when made but may prove to be incorrect. All of such assumptions are inherently subject to significant economic and competitive uncertainties and contingencies beyond our control and upon assumptions with respect to the future business decisions which are subject to change. Accordingly, there can be no assurance that actual results will meet expectation and actual results may vary (perhaps materially) from certain of the results anticipated herein.