ESR Staff Article
News
Ninja
Streamers
Marketing eSports Through Social Media: What You Need to Know
ESPORTSREPORTER.COM / FRANK FILIPPAZZO – STAFF WRITER / APRIL 13TH, 2021 /
Social Media, a Game?
Social media is indeed a game. There is a rewards system in place that encourages users to participate, which can become very addictive. Social media platforms are networks of users who voluntarily follow the community rules and guidelines to play a part. The goal is to grow, connect, and share content with as many users as possible. It's mainly through social media sites like Youtube, Twitch, Instagram, and Twitter that streamers and professionals were able to market and grow eSports exponentially in such a short time frame.
Utilizing marketing for video games is key for the eSports industry. Gamers like Pewdiepie, Ninja, VanossGaming, Markiplier, and Jacksepticeye all have loyal fans with a gaming desire to satisfy. Social media and eSports basically go hand in hand. Ever since the beginning of social media, video games have always played a part in the culture. As social media use increases so does the potential market for video games and competitive gaming. eSports would not be as big as it is today without social media.
As much as social media is a game, it is a marketing tool for eSports gamers. In order to properly utilize this powerful tool, there's a few things you need to know.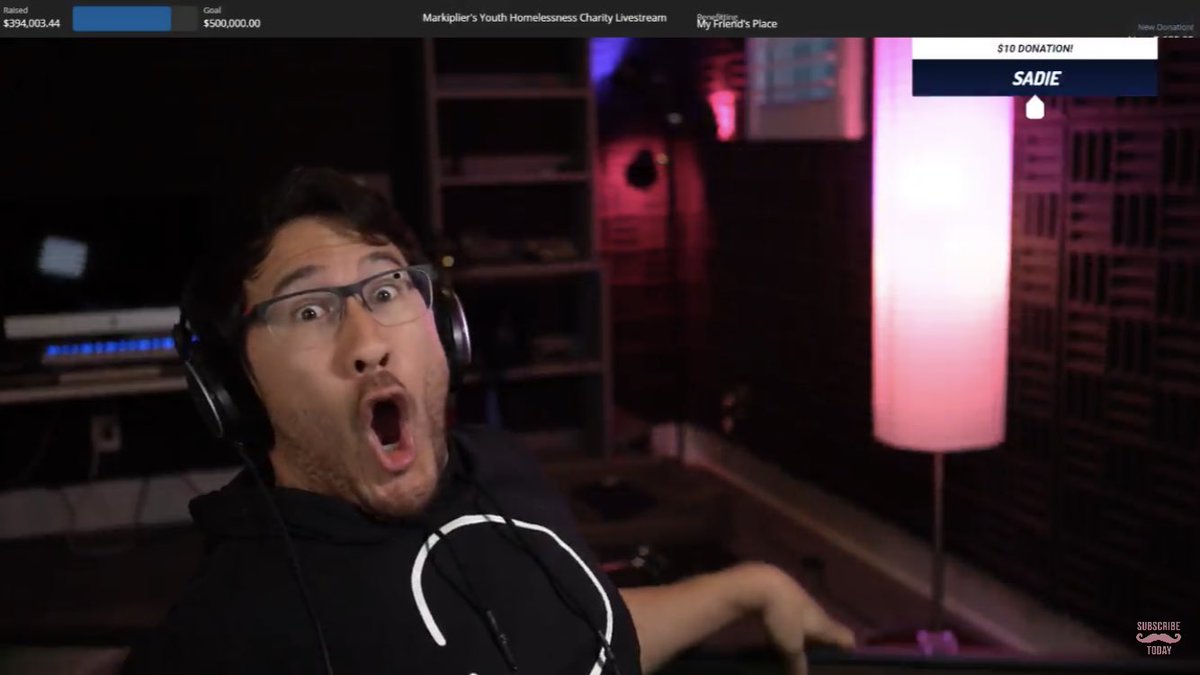 Thick Skin For the Trolls is a Must.
The bigger a gamer gets, the bigger their fan base gets…as well as their heckler base. These types of people, hecklers, will say anything to get a reaction from the streamer. Some professionals may or may not be affected by it depending on the person. Another term for online hecklers is trolls.
Trolls exist in all facets of life, including physical sports. Because of the easy anonymity of the internet, there will always be trolls on social media. Trolls feel more comfortable using psychological manipulation to throw a player off their game. Sometimes they can be ignored but other times they must be confronted. If all else fails, it's probably best to just leave the game. This can be exceptionally hard if you are a gaming influencer where your game is pretty much the entire internet.
Thickening your skin is the best option for a gamer influencer. You can't please everybody all the time, but you can choose to appeal to those that support you.
There will always be hate as an entertainer. Attempt to learn not to take anything personally and focus on your game and yourself.
Selling eSports
Gamer influencers are the perfect marketing candidates for eSports and gaming tech/merch; they use the product, have many fans, and are always in the spotlight.
For a gamer, establishing a gaming brand is one of the most important aspects of eSports marketing. Don't follow the crowd, find what makes your brand unique. A brand identifies who you are and what you do. It's very personal and relatable to a wider audience. It's vital to market your brand, know your audience, know their interests, and why they watch you/why they should watch you.
Ninja marketed himself around Fortnite, becoming the number one face of the game.
Pewdiepie found his niche by overreacting to horror video games, that was his brand and is still what he is known for.
As a new content creator, you'll have to find your niche. Think about your personality and what type of video games it will mesh well with. Sometimes you'll discover your niche by accident, and that's fine. Just do your best to stick with it.
As a gamer, ask yourself: who is your targeted audience?
What do they want?
If you post content with first-person shooters often, then you have some idea of what they want and who they are.
Also, ask: Why do they decide to view your content instead of another gamer's? What makes you unique?
Sometimes the type of game you play can be a part of it, but that's not all. Having a personality as a gamer is the most essential part of marketing eSports. The streamers like Ninja, Pewdiepie, Markiplier, and Jacksepticeye all have personalities that make them unique. The audiences come to see them play games like Fortnite, Call Of Duty, Halo, Amnesia, Sims, etc. and immerse themselves fully. Even a little YouTube acting can go a long way.
If you are a highly energetic gamer with a ton of positivity, then you'll attract an audience that enjoys that type of energy. By knowing yourself, you can figure out who your audience is and what they may want.
Quality Content: Deciding Between Quality and Quantity
Some gamers prefer quality content, others prefer high quantity. The most ideal situation would be to have high-quality content in high quantity. However, if quality goes up then quantity typically goes down. It's pretty much the golden rule. Find a balance where quality and quantity are at exceptional standards for you and your audience. Uploading once a month compared to three times a week will produce different results. Some people crave a ton of content to binge or to have daily, while others prefer high quality content no matter how long they have to wait.
Content Is King
These days, the average social media user has a really short attention span. Post regularly to connect with your audience and keep them engaged. Content can consist of shout-outs, tournaments, eSports teams, ranking, live stream events, upcoming games, beta tests, etc. As long as it's video game related, it's worthy of presenting to your audience. The question is, what video games should your content involve? Some audiences orientate around a specific niche within a certain video game that will do better than others. As a new content creators it's better to stick around one or two games until you get big enough to expand.
Tips To Grow
Finding the right channels is critical to spreading your brand to the world.
Reach out to eSports influencers
Entering eSports tournaments will draw a lot of attention from people in the community
Connect with other eSport gamers
Reach out for partnerships
Look for Sponsorships
Blog about your games, tournaments, anything game related
Giveaway prizes to attract more people participating in your brand
_______________________________________________________
About Esportsreporter.com: A leading news channel for all things eSports and gaming. Publishing the most relevant breaking news for esports and gaming including coverage of industry trends and guides on the business of eSports and gaming for investors and aspiring eSports and gaming professionals.
Esportsreporter.com is a wholly owned subsidiary of Appsoft Technologies, Inc. (OTC:ASFT) a publicly traded development stage company aspiring to be a leading contender in the esports, gaming and mobile apps industry.
Safe Harbor Statement
This communication may include certain statements that are not descriptions of historical facts but are forward looking statements within the meaning of Section 27A of the Securities Act of 1933 and Section 21E of the Securities Exchange Act of 1934. These forward-looking statements may include the description of our plans and objectives for future operations, assumptions underlying such plans and objectives, and other forward-looking terminology such as "may," "expects," "believes," "anticipates," "intends," "projects," or similar terms, variations of such terms or the negative of such terms. There are a number of risks and uncertainties that could cause actual results to differ materially from the forward-looking statements made herein. Such information is based upon various assumptions made by, and expectations of, our management that were reasonable when made but may prove to be incorrect. All of such assumptions are inherently subject to significant economic and competitive uncertainties and contingencies beyond our control and upon assumptions with respect to the future business decisions which are subject to change. Accordingly, there can be no assurance that actual results will meet expectation and actual results may vary (perhaps materially) from certain of the results anticipated herein.