ESR Staff Article
Streamers
Tournaments
ESPORTSREPORTER.COM / FRANK FILIPPAZZO – STAFF WRITER / MARCH 24TH, 2021 /
In 1980, Atari held the first eSports competition. This tournament was held with the video game Space Invaders and attracted about 10,000 people. Today the eSports industry has hundreds and thousands of tournaments with millions of people following it worldwide. This exponential growth did not happen overnight. It took years to grow into the sport that it is.
Esports…a sport?
The word "eSports" can be quite an ambiguous term. The most commonly asked question is, "are eSports a real Sport?" When we think of the term "sports", we associate it with teams working together, competing against each other, and using strategy and skills to accomplish a certain goal. In many ways that is the definition of eSports. Although eSports may not be a sport in the traditional sense, it still has sport-like qualities. Since 2016 the audience of eSports has been growing at a rate of 12.3%. Today there are about 500 million people who watch eSports, which consists of casual viewers and enthusiasts.
Community
In Jane McGonigal's book "Reality is Broken," she talks about how reality is broken by technology but can be fixed if we treat it like a game. Jane states the way to fix reality is by being a part of the community, tearing down the borders that divide us, putting a face on the unknown, and focusing more on the intrinsic value of something rather than the tangible aspects that life has to offer. Basically, we should focus more on the experience than money or materialism.
One of the biggest aspects of eSports is the community and the people surrounding it. Since the dawn of time, human beings have always had a fundamental, primitive desire embedded in their DNA to want to interact and connect with each other. Having that experience is so much more meaningful and rewarding than money and prizes that can not be touched, but felt.
The gaming industry is so much more than games; it is an online community that allows us to connect on a global scale never seen before. This online community has no borders. Twitch and YouTube are greatly responsible for this specific niche becoming more mainstream.
Connecting with fellow human beings is only a fundamental part of life that makes us unique. Video games are a great way to meet new people and to be a part of something bigger than yourself. In today's 21st century world, meeting new people is harder than ever before. Many people are disconnected from each other in real life and have become too introverted.
Inclusiveness
The great thing about the gaming community is that it doesn't matter who you are or where you are from. As long as you have a gaming system and internet connection, you can be a part of the bigger picture. Video games allow us to meet people with similar interests and make us focus on teamwork so that we have to work with those people. Even though these are random strangers you meet online, you still find a meaningful bond with them. The experience is meaningful because there are real people you are connecting with. They're not just some automated robots you're interacting with (well, most of the time). Unlike traditional sports, you can be disabled, physically incapable, introverted, or just outcast from society and still be included in the gaming community.
Rise of Platforms
Although eSports was not originally viewed as a sport, today it is treated as one of the major sports worldwide; almost as big as football. There are some channels that even broadcast eSports on traditional TV. However, the internet plays an even bigger part in the rise of the gaming industry. Thanks to YouTube and Twitch, there are thousands of gaming platforms on the internet where users can get instant access at the push of a button. Unlike traditional media, you don't have to wait for a certain time to watch something; you watch it on your own time. Audiences can check out content for free. No paid subscriptions necessary (unless you want to remove ads).
YouTube Gaming
Since the beginning of YouTube, gamers have always been uploading content. They've uploaded videos for fun to help others with the game, but the real attractiveness was their personalities. Personality is what really made it all so engaging because it was as if the gamer on your screen could be someone you knew in real life. Among these early gamers were Pewdiepie, Markiplier, VanossGaming, Jacksepticeye, and SSSniperWolf.
These "common gamers" eventually evolved into "common gamers" with millions of fans, advanced gaming setups
Esports and Education
Esports Sponsorships have become more popular than ever before. Just like how one can get a sponsor for skating, boxing, or racing, getting a sponsor for gaming would be ideal. Anything that attracts an audience offers advertisement opportunities, which means that companies will be looking for someone to sponsor. The gaming industry has attracted an audience on a scale as large as most mainstream networks. Affiliate Code Sponsorship, Hybrid Sponsorship, and Pure Sponsorship are the three main sponsorship types.
Affiliate sponsorships, specifically, are when a business gives a discount code to a sponsored player. The sponsored individual would then give this code to their audiences. This is a commission payment that gets paid out based on how many people click on and purchase the product using the specific link and code.
In America, 170 colleges offer eSports scholarships, offering around 160 million dollars in total.
Motivation
There are many motivations that can be influential to an individual in the world of eSports. Learning how to get good at their chosen games is one of the major ones. We like to watch people who are good at a game because they have better skills than ours. People who are better than us show us how to be better. Monetary motivation is another major reason for the attractiveness of online gaming. When people find out they can get paid to make videos on the internet, more and more amateurs gamers use that as an incentive to get involved. Although there is a way to make money from it, that should not be the only motivation. Genuine passion should always be a factor. Money can be a part of it, but in order to strive to succeed passion is better fuel.
Global Phenomenon
This global phenomenon has been sought after through all corners of the world. In Europe, the eSports audience has grown from 79 million in 2018 to 92 million in 2020. However, this year there will be less in-person growth due to events being canceled.
In China, eSports are rapidly growing. Last year, the market revenue grew by 44%, from 94.73 billion yuan in 2020 to 136.56 billion yuan.
South Korea was largely responsible for the spread of eSports by broadcasting the games for 20 years, longer than any Youtuber. Some of the best gamers come from South Korea such as "Faker" and "Bang". There are even government-supported institutions that teach people how to play.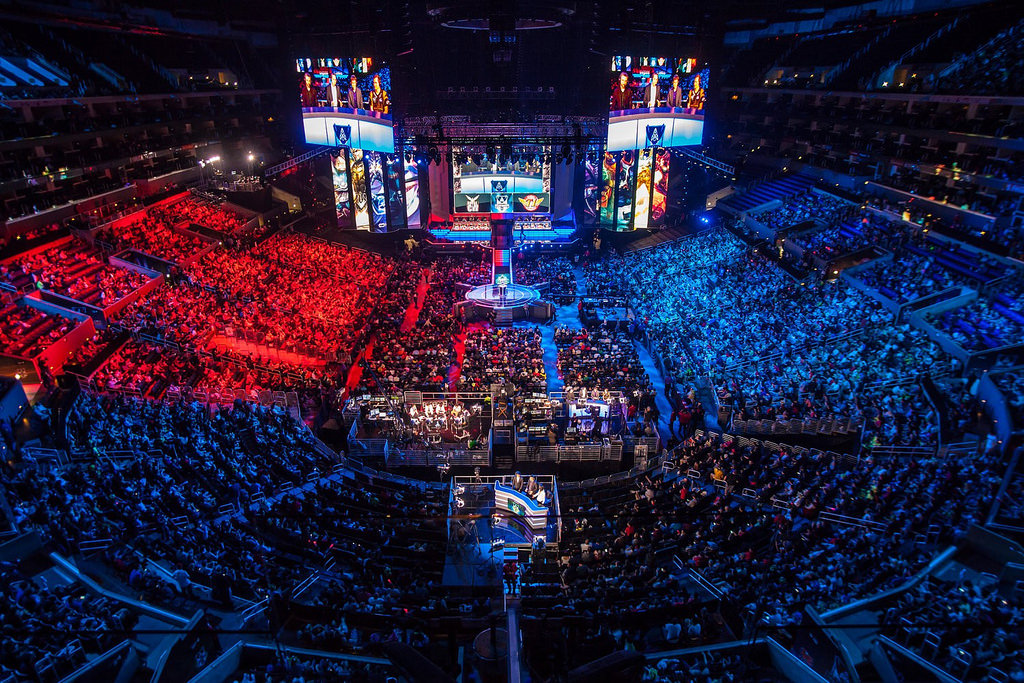 Final Thoughts
The eSports industry has rapidly grown since the dawn of video games. It connects us with each other in a way that gives us a sense of belonging. It helps those who are unable to play traditional sports and lets them be a part of something bigger. And even still, there is still so much potential in the gaming industry that has not been tapped.
_______________________________________________________
About Esportsreporter.com: A leading news channel for all things eSports and gaming. Publishing the most relevant breaking news for esports and gaming including coverage of industry trends and guides on the business of eSports and gaming for investors and aspiring eSports and gaming professionals.
Esportsreporter.com is a wholly owned subsidiary of Appsoft Technologies, Inc. (OTC:ASFT) a publicly traded development stage company aspiring to be a leading contender in the esports, gaming and mobile apps industry.
Safe Harbor Statement
This communication may include certain statements that are not descriptions of historical facts but are forward looking statements within the meaning of Section 27A of the Securities Act of 1933 and Section 21E of the Securities Exchange Act of 1934. These forward-looking statements may include the description of our plans and objectives for future operations, assumptions underlying such plans and objectives, and other forward-looking terminology such as "may," "expects," "believes," "anticipates," "intends," "projects," or similar terms, variations of such terms or the negative of such terms. There are a number of risks and uncertainties that could cause actual results to differ materially from the forward-looking statements made herein. Such information is based upon various assumptions made by, and expectations of, our management that were reasonable when made but may prove to be incorrect. All of such assumptions are inherently subject to significant economic and competitive uncertainties and contingencies beyond our control and upon assumptions with respect to the future business decisions which are subject to change. Accordingly, there can be no assurance that actual results will meet expectation and actual results may vary (perhaps materially) from certain of the results anticipated herein.