Call of Duty
Counter-Strike: Global Offensive
CounterStrike
Dota 2
ESR Staff Article
Features
Games
Hearthstone
League of Legends
Opinion
Overwatch
Super Smash Bros. Ultimate
Your Favorite E-Sports And Why Your Neighbors Hate You
ESPORTSREPORTER.COM / JOSHUA LEE – STAFF WRITER / JANUARY 28TH, 2021 /
*warning* Contents of this article may be offensive to readers. Proceed at your own discretion.
We all enjoy a little competition here and there, and sometimes we like to take part in it too. So here at ESR, I've decided to list what your favorite competitive games says about you and/or how I judge you and your entire community in my mind. And hey, these are just my opinions. No disrespect unless purposefully given. I'm looking at you, League. But I'll save that one for another article.
Super Smash Bros.:
So you fit in one of these categories:
You were active with the community during the heyday of Melee or you saw "The Smash Brothers" documentary and wanted in on the glory.
You play Ultimate? Join the club, let's hope you don't touch kids or sexually assault anyone. Also the online play is still garbage.
You play Smash 4? Bro the Switch isn't even that expensive. 3DS??? Get the f*** out of my sight.
You play Brawl? Ok why? How much brain damage do you have?
You play Melee? Another PM (RIP) refugee I see. You're one of those boomers aren't you? I bet you still own a CRT just for performance sake.
You play 64? You're really that bored, huh?
Overwatch:
Ok so you thought to yourself, "wow I'm pretty good!" and continued to sell your soul to Blizzard.
Then you realize so did everyone else, aaand it turns out you're not good. At all.
Call of Duty:
"We shall fight on the beaches, we shall fight on the landing grounds, we shall fight in the fields and in the streets, we shall fight in the hills; we shall never surrender, and we shall f*** your mother." – Reznov probably.
War is hell. The carnage of a full metal jacket from a full bigot racist really is the camping experience.
(Hint: the dude screaming racial slurs in your lobby is probably a camper. Hopefully it's not you.)
Basically, you're probably a try-hard, a raging racist, and/or someone who just relishes in virtually murdering people.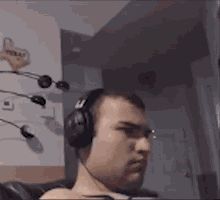 Hearthstone:
What? Magic wasn't good enough? That or you're a gambling addict. You idiot, who would ever buy into that?
Battlefield:
Yeah army men in the sandbox was pretty cool.
How did Warzone beat your favorite franchise? Oh that's right, you didn't have enough toys. ARMA must have been too much for you, but you still wanted that MilSim action.
War Thunder & the World of Series:
Okay. You really, really like history (and I mean World War II). You're such a nerd for this stuff that no other game came close to its attention to detail. Oh muh Panzerkampfwagen VI Tiger Ausf. E. *white pride intensifies*
Also beware, these games attract a ton of fanboys, primarily Nazis. They swear that Axis vehicles were the GOAT in the war. Or how their strategy was unparalleled. Or they like how their uniforms look. Oh if they didn't do this or did that, they would have won. Yeah that's nice. Don't even get me started on the Tojoboos (look that up if you wanna). You also think these games are what defined WW2, and that you're some sort of historian.
"What's that? Viking helmets didn't actually have horns?!"
Woah dude go write a paper about it, Mr. Galaxy Brain. Why don't you go touch some grass…
Counter-Strike: Global Offensive:
Where do I even begin? You defined LAN parties. You guys were the OG PC shooter; sorry about those hackers though. Your community and DOTA's can be summed up from this steam review:
Remember, these are all just my personal opinions. Don't flood us with hate comments. By the way, your neighbors don't actually hate you. It's just an article title, don't start crying. Unless of course you're a CoD or War Thunder player…then maybe your neighbors really do hate you. You should work on that.
______________________________________________________________________________
About Esportsreporter.com: A leading news channel for all things eSports and gaming. Publishing the most relevant breaking news for esports and gaming including coverage of industry trends and guides on the business of eSports and gaming for investors and aspiring eSports and gaming professionals.
Esportsreporter.com is a wholly owned subsidiary of Appsoft Technologies, Inc. (OTC:ASFT) a publicly traded development stage company aspiring to be a leading contender in the esports, gaming and mobile apps industry.
Safe Harbor Statement
This communication may include certain statements that are not descriptions of historical facts but are forward looking statements within the meaning of Section 27A of the Securities Act of 1933 and Section 21E of the Securities Exchange Act of 1934. These forward-looking statements may include the description of our plans and objectives for future operations, assumptions underlying such plans and objectives, and other forward-looking terminology such as "may," "expects," "believes," "anticipates," "intends," "projects," or similar terms, variations of such terms or the negative of such terms. There are a number of risks and uncertainties that could cause actual results to differ materially from the forward-looking statements made herein. Such information is based upon various assumptions made by, and expectations of, our management that were reasonable when made but may prove to be incorrect. All of such assumptions are inherently subject to significant economic and competitive uncertainties and contingencies beyond our control and upon assumptions with respect to the future business decisions which are subject to change. Accordingly, there can be no assurance that actual results will meet expectation and actual results may vary (perhaps materially) from certain of the results anticipated herein.