ESR Staff Article
FGC
Fighting Games
Games
Halo
Opinion
Quake
Shooters
Sports Simulation
Tekken 7
Your Neighbors Don't Actually Hate You, But Maybe You Do
ESPORTSREPORTER.COM / JOSHUA LEE – STAFF WRITER / FEBRUARY 6TH, 2021 /
*warning* Contents of this article may be offensive to readers. Proceed at your own discretion.
Part 2, electric boogaloo of my totally unbiased comments on your communities! Yup, here we go again. I know so many of you asked for this, and so I am here to bless you with my scientifically sound opinions. In this article, I will continue to b̶a̶s̶h̶ critique your favorite e-sports and h̶a̶r̶s̶h̶l̶y̶ ̶j̶u̶d̶g̶e̶ describe you in frightening detail. If you wanna subject yourself to part one, you can do so here.
No hard feelings.
Street Fighter:
You enjoy the classics and you want your Evo Moment #37. It sucks that your game is updated with new characters and gameplay styles, so you're always on your toes. Too bad most new characters break the game; such is the fate of all fighting games.
Marvel vs. Capcom:
You're still on MVC2? Clearly you're stuck in the past because you can't acknowledge the future is trash. I know the newest game sucks, but okay you know what? You're right.
Tekken:
You are a degenerate. You only play this f****** game. You need to get a life. Please, try and get some affection in your life. No one cares if you can Korean back-dash.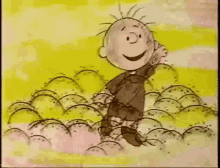 Killer Instinct:
You guys have potential but unfortunately you're stuck with Microsoft. Maybe you'll catch a break.
Quake:
Boomer shooter. Boomer shooter. Boomer shooter. Boomer shooter. Boomer shooter.
Halo:
You miss console LAN parties. It was that or Unreal Tournament, and you guys prevailed. Kinda. Sucks that your console is despised by the masses.
CrossFire:
"I want CS:GO." – probably you
"We have CS:GO at home." – CrossFire Devs
Or in this case, PC cafes instead of homes. 아이고 참나…
Valorant:
You wanted a League & CS:GO crossover because Overwatch killed itself, so now you're stuck with this. Some of you are happy with this game, and some of you just like Jett. You're either a wannabe streamer or a very public weeaboo. Also, please don't tell me you bought the Glitchpop collection. You understand that cosmetics don't win games…right?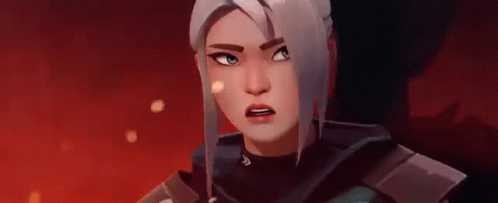 Clash Royale:
*Coughs*
Tetris:
You guys are like speedcubers with rng. So probably awkward but nice. It's ok, that's everyone else on this list…except the nice part. In fact, you're probably the nicest people in this entire series. Congratulations.
Age of Empires:
You make Stalin and Hitler blush with your policies. People are just numbers to you.
FIFA, MADDEN, 2K, Pro Evolution Soccer:
You LOVE sports. Your favorite ice cream flavor is vanilla. You only own a gaming console for these games and CoD. You are not fun to have in parties but probably better off socially than everyone else on this list. People tolerate you, but maybe they'd enjoy you better if you didn't try to segway every conversation into sports. Also, stop trying to turn every piece of trash into a 3-pointer. You're an adult, probably.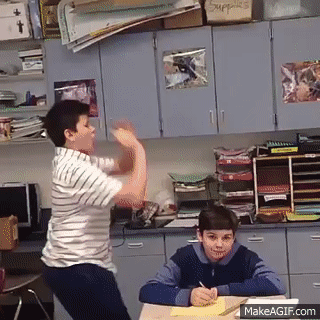 Well folks, there you have it. The continuation of a series literally no one asked for. Are you a weird masochist who's upset that we haven't roasted their favorite e-sport yet? Fear not, we've got some more coming up so stay tuned. Happy gaming in the mean time…and seriously. Take a f****** shower.
______________________________________________________________________________
About Esportsreporter.com: A leading news channel for all things eSports and gaming. Publishing the most relevant breaking news for esports and gaming including coverage of industry trends and guides on the business of eSports and gaming for investors and aspiring eSports and gaming professionals.
Esportsreporter.com is a wholly owned subsidiary of Appsoft Technologies, Inc. (OTC:ASFT) a publicly traded development stage company aspiring to be a leading contender in the esports, gaming and mobile apps industry.
Safe Harbor Statement
This communication may include certain statements that are not descriptions of historical facts but are forward looking statements within the meaning of Section 27A of the Securities Act of 1933 and Section 21E of the Securities Exchange Act of 1934. These forward-looking statements may include the description of our plans and objectives for future operations, assumptions underlying such plans and objectives, and other forward-looking terminology such as "may," "expects," "believes," "anticipates," "intends," "projects," or similar terms, variations of such terms or the negative of such terms. There are a number of risks and uncertainties that could cause actual results to differ materially from the forward-looking statements made herein. Such information is based upon various assumptions made by, and expectations of, our management that were reasonable when made but may prove to be incorrect. All of such assumptions are inherently subject to significant economic and competitive uncertainties and contingencies beyond our control and upon assumptions with respect to the future business decisions which are subject to change. Accordingly, there can be no assurance that actual results will meet expectation and actual results may vary (perhaps materially) from certain of the results anticipated herein.